Ludwig Vintage 1960′s 14 X 20″ Black Oyster Pearl Bass Drum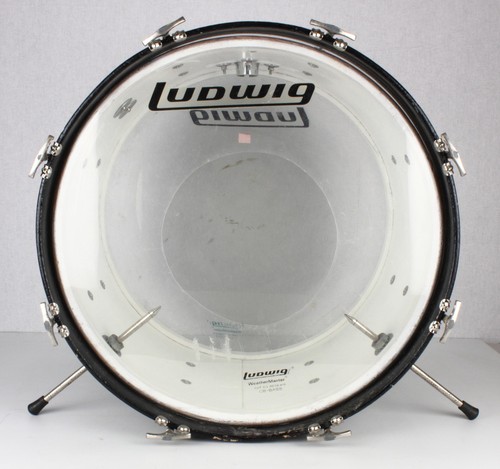 -- Select Brand --
-- Select Instrument --
-- Select Price --
Ludwig Vintage 1960's 14 X 20" Black Oyster Pearl Bass Drum
Ludwig Vintage 1960's 14 X
20" Black Oyster Pearl
Bass Drum
This collectible bass
features a shell in very good
condition. The hardware is fair
to good; One of the hoops is original with inlay. Most of the
hardware is
nickel except for the back T-rods. Hoops and wrap have typical wear and
the tom
mount has no tight screw.
•
14x20"
•
Original
Pop Out Spurs
•
Black
Oyster Pearl Warp Finish
Warranty
Full Manufacturer Warranty.
Returns and Exchanges
Returns or exchanges on this item will be subject to a 20% restocking fee. Also the actual cost of the original shipment will be deducted. Customers are responsible for shipping the product back to Massmusic and must contact Massmusic to obtain an RA number before doing so. All returns or exchanges must be requested within 14 days or reception of the item. Defective items will be replaced without a cancellation fee or shipping cost. Products should be inspected immediately and replacements for any defective item must be requested within 5 business days or reception. After this time replacement must be arranged with the manufacturer under warranty.
Domestic Shipping
FedEx Ground, usually delivered in 7 to 10 business days. We do not offer expedited shipping on eBay auctions but please contact us if you wish to purchase an express shipping service.
International Shipping
International Shipping will be paid and arranged through USPS Express International, or to Canada UPS. The shipping carrier may collect duties and taxes on behalf of your local government, we do not handle these. If an item is lost in shipping or damaged do to handling by the shipping company, we ask that the customer files the claim with the carrier to get reimbursement directly.
eBay Inventory Software and eBay Automated Listing Powered By: